Résumé
As a highly‐experienced food and beverage professional, I dedicated the last 12 years of my life to all aspects of this industry from the back of the house, front of the house to the higher achievements of starting and thriving my own businesses in an emerging market (Yangon). I will be able to provide a double vision and understanding of all aspects of this business from an employee and employer point of view to achieve high and complex targets
Expériences professionnelles
Owner/managing director
PEGAZ SOLUTIONS
De Avril 2017 à Aujourd'hui
Pegaz solutions team operates in Myanmar F&B sector for the past 5 years, and since 2017 provides integrated facility management services for onshore camps of Oil & Gas companies. Pegaz team is experienced with remote area operations and performs systematically field trips and food assessment in order to establish the most optimized supply chain to the clients' camps.

Pegaz solutions ensures to provide the safest, steadiest and most effective supply chain and catering solutions to the clients's camp and projects thanks to an international management team, a very strong Food & Beverages expertise (International & in Myanmar) and a well established network of food and beverage suppliers throughout the country.

Owner/managing director
THE PENTHOUSE RESTAURANT
De Avril 2016 à Aujourd'hui
The Penthouse has started a dining revolution in Myanmar as a one of a kind industrial chic, Mediterranean bistro located on top of the Parkside One building in Myanigone, Yangon. Our rooftop patio offers stunning views of Shwedagon Pagoda, sunsets over the city, and Downtown. The Penthouse is the place to be for a business/causal lunch, an after work drink, an intimate dinner, and fantastic late night parties.
Proprietaire/manager
The Lab Wine & Tapas Bar au , Yangon - Autres
De Avril 2014 à Avril 2017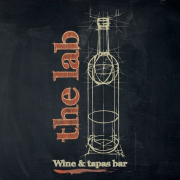 The Lab Wines & Tapas Bar creatively captures the true essence of authentic traditional tapas from around the world. Come take a gastronomical tour of Spain, Greece, France, North Africa, Asia and the Middle East.
Our inspired collection of eclectic tapas offerings, from rustic simplicity of Spanish tapas recipes to exotically flavored, spicy tapas dishes, combined with our extraordinary selection of wines and cocktails will be the perfect choice for your Yangonites tapas dining adventure.
Manager de restaurant
CONSTANCE LEMURIA RESORT - CDI
De Septembre 2012 à Avril 2013
Formation complémentaire
Bachelor
Boston University - Hospitality Administration
2009 à 2012
Anglais - Courant
Arabe - Langue maternelle
Français - Langue maternelle
Espagnol - Notions
Centres d'intérêt
Plongee
Peche
tennis
basketball
marathons